本年度最令人激动的大赛"2015年度三里屯太古里年轻艺术家奖"期待你的参与!本次大赛是由SURGE Art 艺起主办,三里屯太古里赞助的,入围者有机会在三里屯橙色大厅展出作品,最终获胜者更有机会赴澳免费留学。

|关于本次大奖 ABOUT THE AWARD|
2015三里屯太古里年轻艺术家奖是由SURGE Art艺起主办,三里屯太古里赞助的大赛。SURGE Art艺起是中国领先的发掘青年艺术家的平台。三里屯太古里是北京最热门的时尚文化中心。二者将共同打造一个展现中国先锋青年艺术家面貌的展出。
Taikoo Li Sanlitun Young Artists Award 2015 is a project brought to you by SURGE Art, China's leading platform for discovering emerging artists, and sponsored by Taikoo Li Sanlitun, Beijing's fashion and culture hub. Together, SURGE Art and Taikoo Li Sanlitun are working to showcase the best of China's up-and-coming young talent.
本次大奖的初审作品截稿时间为2014年12月11日,我们将在其中选出12名最终入围艺术家。最终入围艺术家将有机会在三里屯太古里的橙色大厅展示自己的作品,展示时间为2015年1月9日至19日。
TKL-YAA will be searching for and accepting applications from eligible candidates until December 11th 2014, before narrowing this selection down to 12 finalists. These finalists will have the opportunity to display their works at an exhibition at The Orange in Taikoo Li Sanlitun South between January 9th and January 19th, 2015.
通过展示我们将最终选出两位获胜者:一位由5人评审团选出。评审团成员包括著名艺术家,知名画廊创办者和展览主办方负责人。另一位由大众投票选出。在线投票。
The exhibition will culminate in the selection of two winners: one to be chosen by a panel of judges including famous artists, heads of galleries, and curators; the second to be chosen by the public via online voting throughout the exhibition.
两位获胜者将获得澳大利亚新南威尔士大学美术学院的一个学期的奖学金,包括学费,住宿和基本生活费。关于奖励的详情请看下方。
These two winners will win a semester at the University of New South Wales (UNSW) Art & Design in Sydney, Australia. Tuition, accommodation and basic living costs will all be covered. Read more about prizes below.
通过本次大奖,SURGE Art 艺起和三里屯太古里不仅要挖掘出年轻艺术家同时还将整体推广中国当代艺术,让广罗大众参与进平时难以碰触的艺术世界。
Through this award, SURGE Art and Taikoo Li aim to promote and support not only the discovery of talented, young artists but also the sphere of Chinese contemporary art as a whole, allowing the audience to engage with a world too often out of reach.
|评委 The Judges|
曹丹 CAO DAN
曹丹是中国艺术界的著名出版人,负责《艺术界》、《艺术新闻/中文版》等杂志。曹丹生于1972年,曾就读于广州美术学院,自1997年她开始活跃于中国和法国,从事艺术创作、电影制作以及设计等工作。
Cao Dan is the executive publisher of arts magazine, LEAP and the Art Newspaper in China. Cao Dan was born in Guangzhou in1972. She studied at the Guangzhou Academy of Fine Arts. Since 1997, she has worked as a painter, filmmaker, and designer in both China and France.
李松松 LI SONGSONG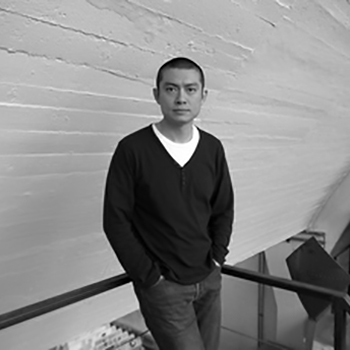 李松松,中国最炙手可热的当代青年艺术家之一,1973年生于中国北京,1992年从中央美术学院附中毕业后,进入中央美术学院学习油画专业,并于1996年获得学士学位。
Li Songsong is one of the foremost emerging artists in China. Graduating from the Central Academy of Fine Art in 1996, he has had his studio in 798 since 2002. Li Songsong has been represented by Pace Gallery since 2010 and had his first major show in New York in 2011. In 2011 he won the Martell Art Awards, Artist of the Year. Li Songsong works with thick oil paint in a segmented format painting each segment separately . His works depict China's modern history from images found in magazines, papers and online.
田霏宇 PHILIP TINARI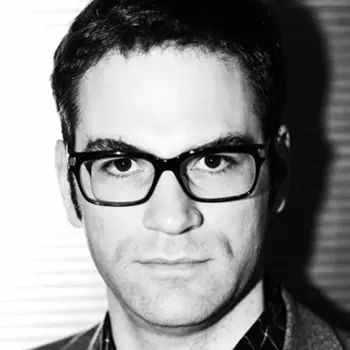 田霏宇自2011年起至今任尤伦斯当代艺术中心(UCCA)馆长,他负责UCCA的展览项目,致力于向UCCA每年70万的观众呈现关于中国及国际重要艺术家以及艺术新秀的展览。
Philip is the director of the Ullens Centre for Contemporary art in Beijing where he oversees the exhibition programs. Philip was previously the editor in chief of arts magazine LEAP, which he founded in 2009. Philip has previously worked as China representative to Art Basel, academic consultant to the Chinese contemporary art department at Sotheby's and lecturer in art criticism at the China Central Academy of Fine Arts.
雷晚莹 WANWAN LEI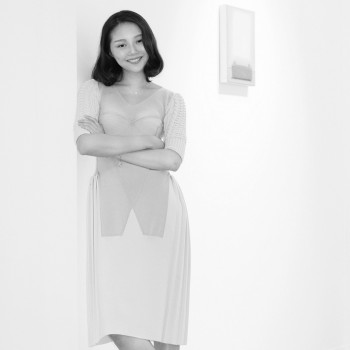 雷晚莹是一位策展人和收藏家,主要活跃于北京和纽约。雷晚莹在香港出生并在北京长大,她先后就读于中央美术学院以及纽约哥伦比亚大学。她的艺术生涯开始于2005年,她先后在北京和纽约多地画廊实习和工作。2012年,雷晚莹创立了Wanwan Lei Project项目,引进和介绍国际视野内新锐的当代艺术家。2014年,雷晚莹和未婚夫中国年轻收藏家林瀚在北京成立了M Woods美术馆,并且共同策划了M Woods首展:微暗的火——打开收藏国界。
Wan Wan Lei is a curator, gallerist and collector based in Beijing and New York City. Born in Hong Kong and raised in Beijing, Wanwan studied at CAFA in Beijing and University of Columbia in New York City. Wanwan has worked in numerous galleries in both Beijing and New York since 2005. In 2012 Wanwan founded Wan Wan Lei Projects, an art gallery continues to produce a series of exhibitions that aim to introduce visions produced by international emerging artists who rejuvenate and challenge the contemporary art repertoire. In 2014, Lei and her fiancé who is a young Chinese collector Lin Han founded M Woods in Beijing. Wanwan Lei co-curated the inaugural exhibition of M Woods: Pale Fire – Revising Boundaries.
朱珠 ZHU ZHU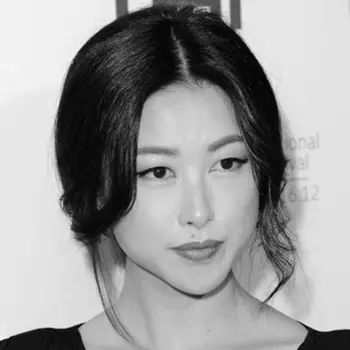 朱珠,曾任MTV学英语主持人。她有东方美的脸孔,兼具西方开放明朗的性格魅力。凭借独特的魅力,出色的英语功底,朱珠成为了英国著名电影制片人彼德・弗达考沃斯基(Peter Fudakowski)的最新影片《Secret Sharer》(秘密分享者)的女主角。彼德・弗达考沃斯基曾做过多部影片的制片人,而朱珠也是继好莱坞巨制电影《云图》之后,再一次成为80后亚洲女明星勇闯好莱坞的成功代表。同时,朱珠也是一位当代艺术的收藏家。
Zhu Zhu is a film actress having stared in many major international films. Having started her career as an MTV Host she made her screen debut in the 2010 film What Women Want. She starred in a number of films including The Man With The Iron Fists, Shanghai Calling and Cloud Atlas and the Great Mr Zhou, Last Flight and has now been cast in the TV series Marco Polo. Zhu Zhu is a collector of emerging artists.
|奖项 PRIZE|
新南威尔士大学是一所世界级的大学。学校据悉尼市中心7公里。本年度三里屯太古里大奖的两位获胜者将获得特别的前往新南威尔士大学美术学院进修一个学期的机会。学期期间为2015年2月至2015年6月。新南威尔士美术大学因它启发创新性的教学,前卫的研究,完备的艺术设施,多元化的学生群体和高品质的学生生活闻名于世。
The University of New South Wales is a world-class university seven kilometers from the center of Sydney, Australia.The two winners of this year's Taikoo Li Sanlitun Young Artists Award will have the extraordinary opportunity to travel to Sydney and be enrolled in UNSW Art& Design for one semester, from late February 2015 to early June 2015. UNSW is globally renowned for its innovative teaching, cutting-edge research, state-of-the-art facilities, quality of student life, and diversity of the student population.
在这一个学期中,两位获胜者可以根据课程的设置和自己的兴趣加入课堂,同时还有机会被邀请参加不同的开幕庆典,讨论,工作室,会议,特别演讲,学生展览和其他各类型活动。
The two artists will join in on university classes based on interest area and class availability, as well as receive invitations to various openings, floor talks, workshops, conference talks,special lectures, student exhibitions, and more throughout the semester.
在课堂之外,两位获胜者有自由与澳大利亚当地的年轻艺术家们互动,参加学校的社团组织和学生团体,以此来丰富自己的课余生活。这是一次千载难逢的与西方文化和艺术接触碰撞的机会,也是在不同于以往的环境中寻找灵感的机会。
Beyond the classroom, the two winners are free to interact with Australia's emerging young artists and join on-campus organizations and student groups to widen their horizons. They have an once-in-a-lifetime opportunity to be immersed in Western art & culture, and seek influence in an environment completely different from the one they currently know.
获奖者得到的将不仅仅是一次出国学习的体验和珍贵的资源,还将学习到全球化的艺术视角,扎实的艺术基础以及对于艺术的欣赏。
Not only will the winners gain valuable connections and experience from such a semester abroad, but they will also learn about the art world on a global scale, solidifying their foundation and appreciation for universal art.
参与方法请点击左下角:阅读原文
或复制此链接:http://tklyishujiang.com/zh-hans/